Posted by: cfrac
Kenya & Tanzania -
07/21/11
01:35 PM
Part I
So this trip was much more about wildlife than climbing but I thought people might enjoy the break from talking about land boundaries and see some pictures.
We started our trip by flying in to Nairobi and then took a shuttle bus to Arusha in Tanzania.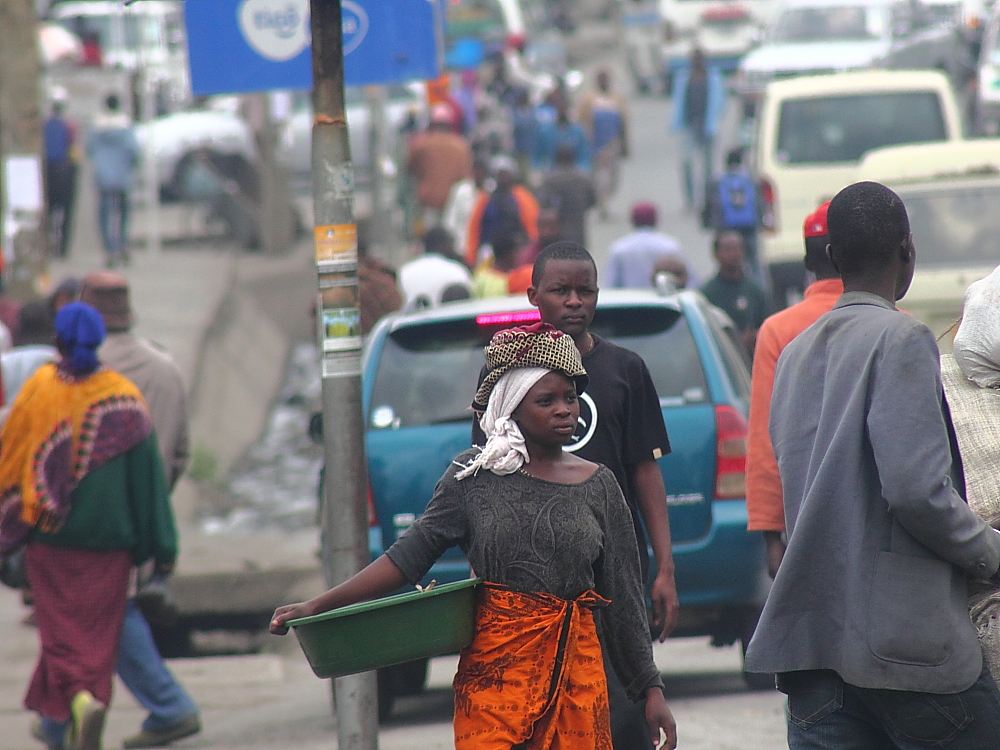 From here we took off on our safari and traveled through the ngorongoro crater, a large enclosed caldera, filled with wildlife, then on to the serengeti.

After blowing through most of our money on the formally arranged safari we rented a land cruiser and took off for some self safari action.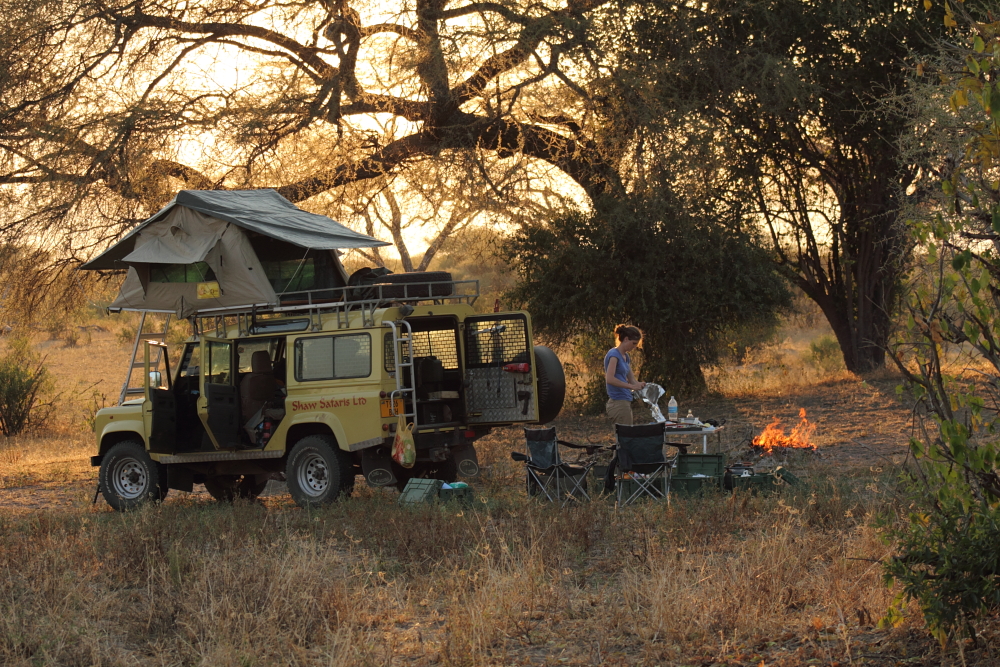 Since most people are interested in climbing I will skip to that and put the animal pics at the end. So after finishing our second safari we traveled back to Kenya and then had a taxi bring us out to Lukenya, one of the better climbing spots an hour outside of Nairobi.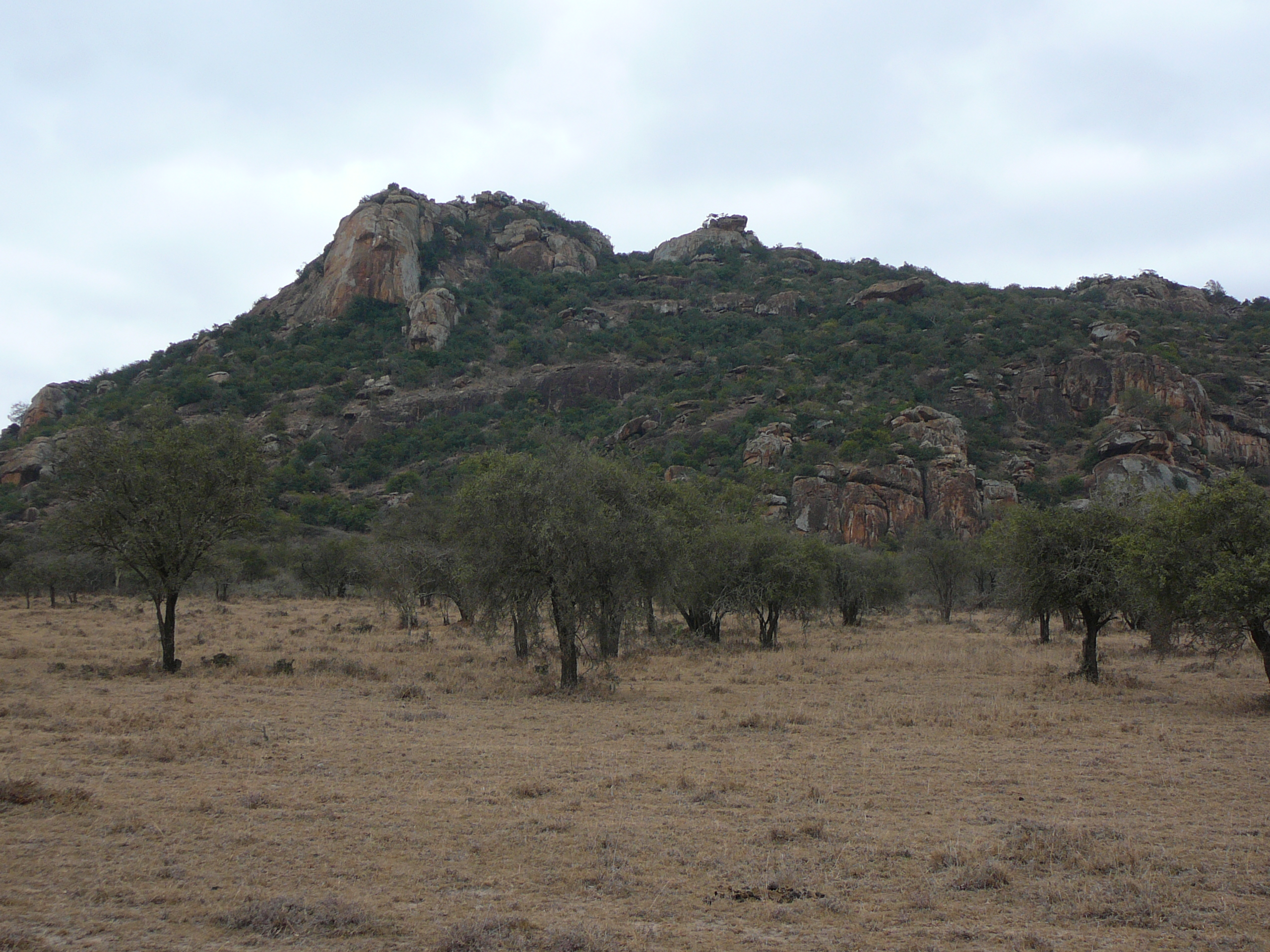 As we hiked out to the cliffs the baboons in the low lying shrubs began to retreat. Eventually there were around 50 baboons all slowly moving up the cliffs watching us intently.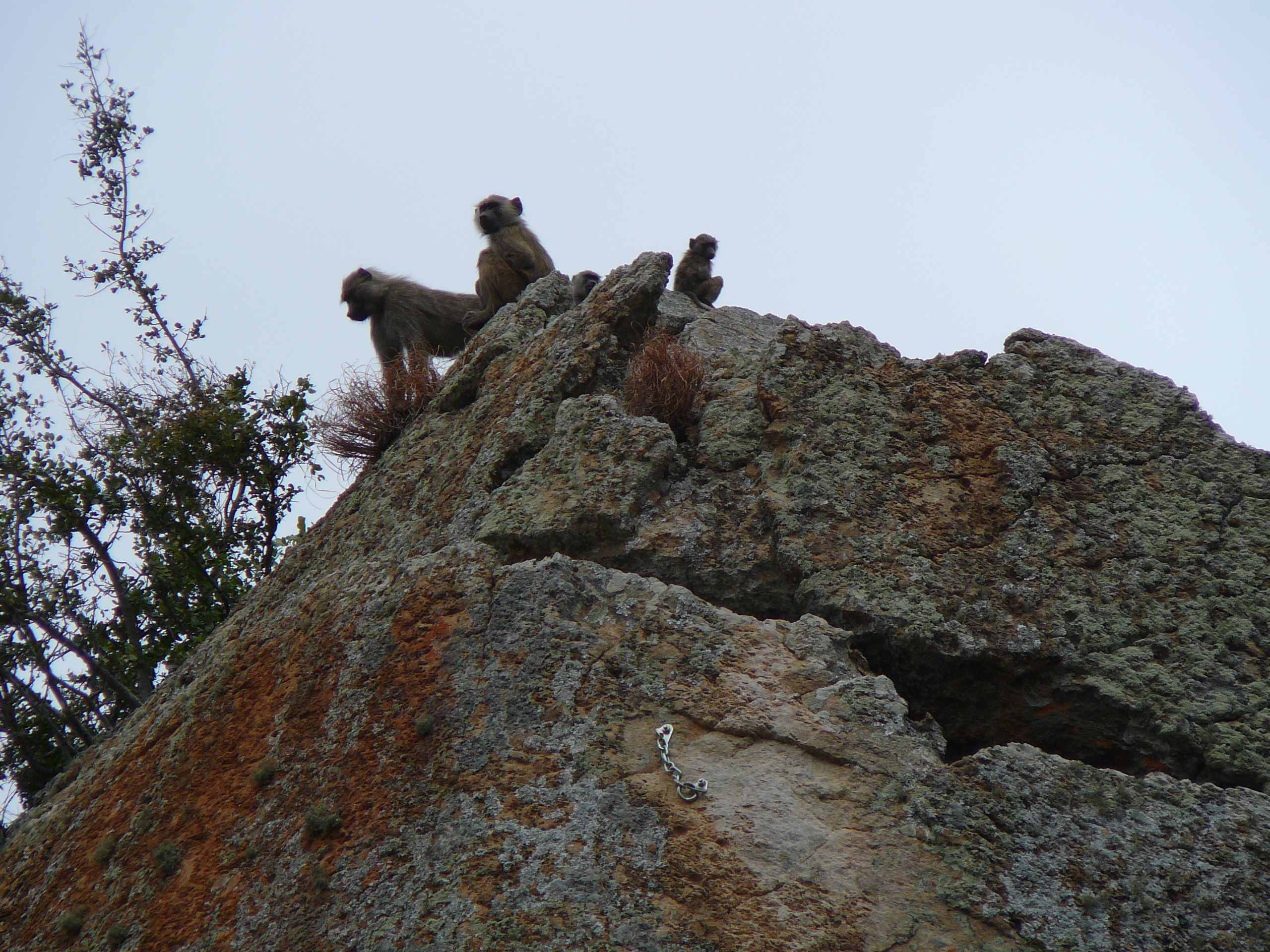 We decided on an easy looking crack as a warm-up. I took off on really nice rock (gneiss maybe?) and about 20 feet up I heard a loud rustling in the adjacent tree. A few seconds later I caught out of the corner of my eye a large object moving from the tree to the cliff.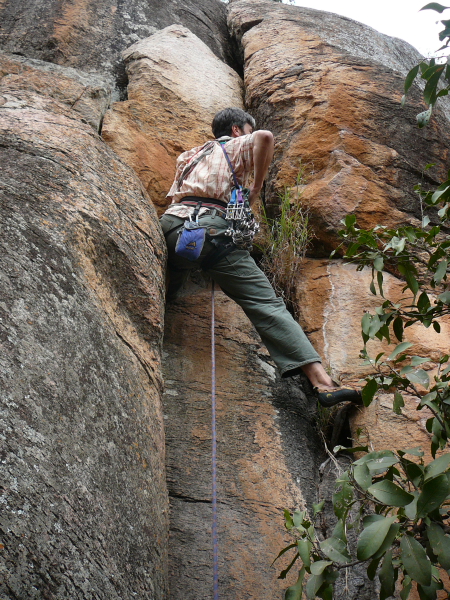 A large male baboon landed on the climb about 15 ft above me. This was somewhat nerve racking so I plugged in a piece of gear and he proceeded to just stare at me. (he may have had land owner issues) Anyway, as I moved up he proceeded to retreat always keeping the distance between 10 & 20 ft. Eventually I reached a ledge and the belay call shouts made him slowly move on.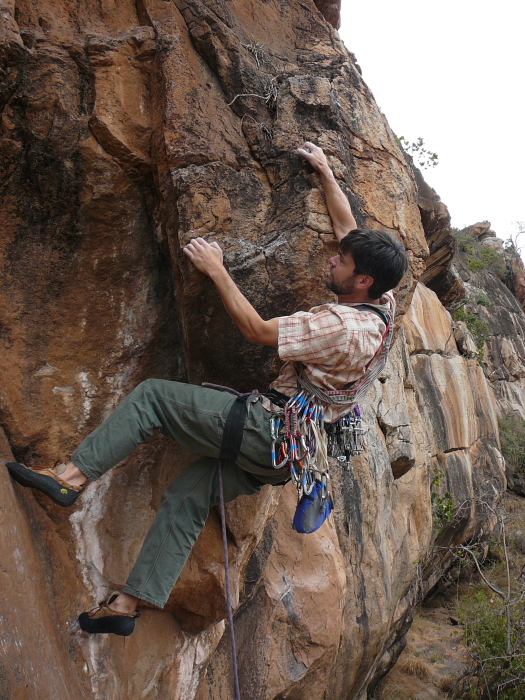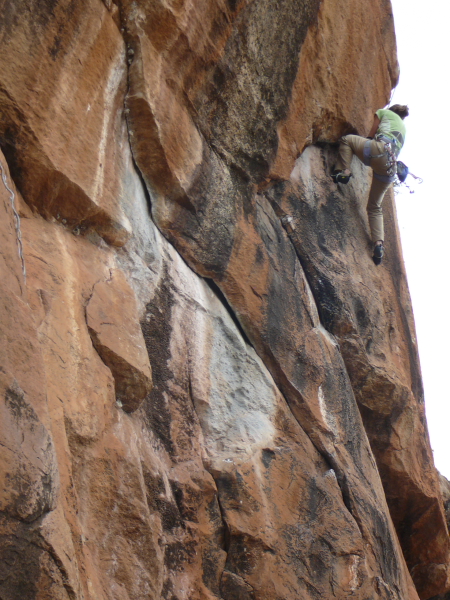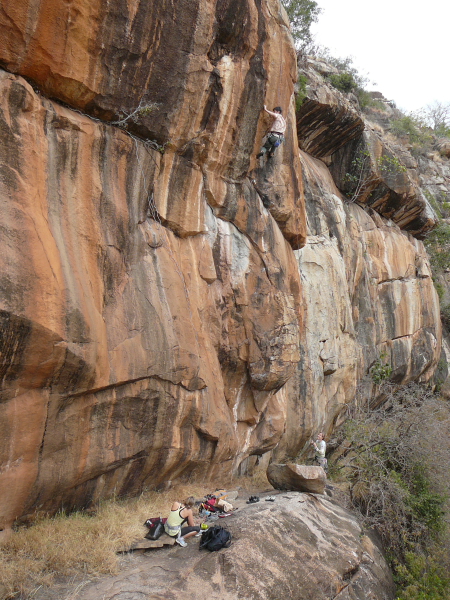 The routes we were on were primarily trad with walk-offs. After visiting a snake park and seeing all of the poisonous snakes of Africa it was kind of nerve racking to walk around in the brush, especially knowing that a black mamba bite will kill you in about a minute. The Swahili word for the mamba translates to the one cigarette snake, enough time for one cigarette before you die. Note to self: add one cigarette to the first aid kit.